Magazine
Grafiche Tassotti and Green Pea
Grafiche Tassotti has been selected as a Partner by Green Pea, the first Green Retail Park in the world dedicated to conscious consumption and to the respect for the environment.

In the 15,000 sq m Turin store, a selection of Tassotti products is featured on the 3rd floor, dedicated to Beauty. On this floor, Green Pea has decided to host all those companies that made Made in Italy great in the world, and that now give life to new green perspectives. Companies protagonists of the past and of the future, committed to give life to the beauty of tomorrow.

Decorative paper, cards, boxes and stationery items, which make up a collection of special handcrafted objects - "of great quality and beauty" as stated in the Green Pea Manifesto - with attention to detail, precious, long-lasting and ecological that help to rediscover one's own more intimate and personal dimension.
"Strengthened by a drive towards sustainable change that distinguishes us, our goal is to respect the wishes of a consumer who is increasingly sensitive and attentive to the protection of the planet - says Nicole Tassotti, the Company's Head of Design and Communication. We are proud of this collaboration which is based on shared values: we want to offer a Made in Italy artisan quality product, which also show our commitment to environment and to a constructive information on the positive implications of the conscious use of paper and its recycling, in order to contribute to a more efficient use of resources".

In fact, Grafiche Tassotti is paying more and more attention to sustainability at every stage of the production process. Tassotti paper, recognized all over the world for its quality, is printed exclusively in sheets with highly light-fast, vegetable-based ink and on a hand-friendly, opaque, ecological, FSC-certified support.

The high quality and the countless patterns available make it ideal for giving objects a second life and for lining drawers or covering books, avoiding them being thrown and therefore wasted. Paper is completely recyclable; even the packaging and the film with which the products are wrapped to preserve them is in biodegradable PPL.
Nouvelles en évidence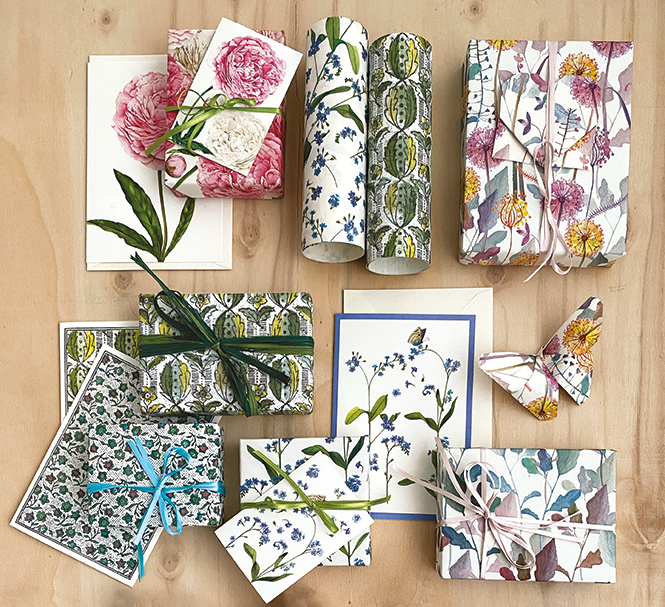 Magazine
Nouveaux papiers décoratifs, cartes de vœux, agendas, carnets, signets et articles de décoration intérieure.Le thème floral et botanique Les tons...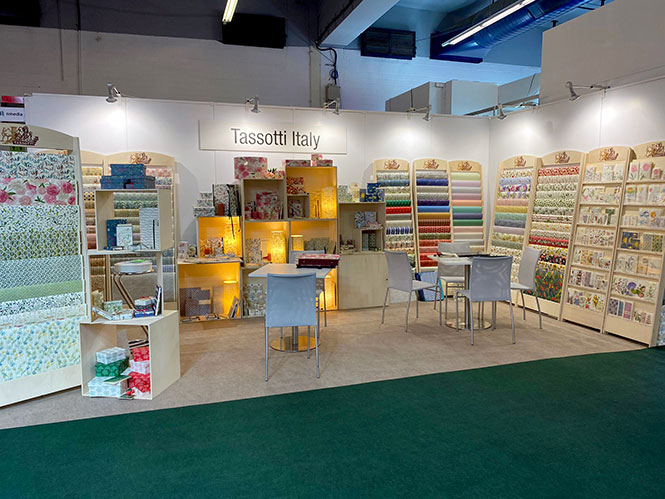 Magazine
Du 3 au 7 février, nous avons exposé à Ambiente à Francfort, le salon international qui a intégré Paperworld, le principal événement dédié à notre...