Magazine
Tassotti e-commerce listed by Kentico as 'Site of the Year 2022'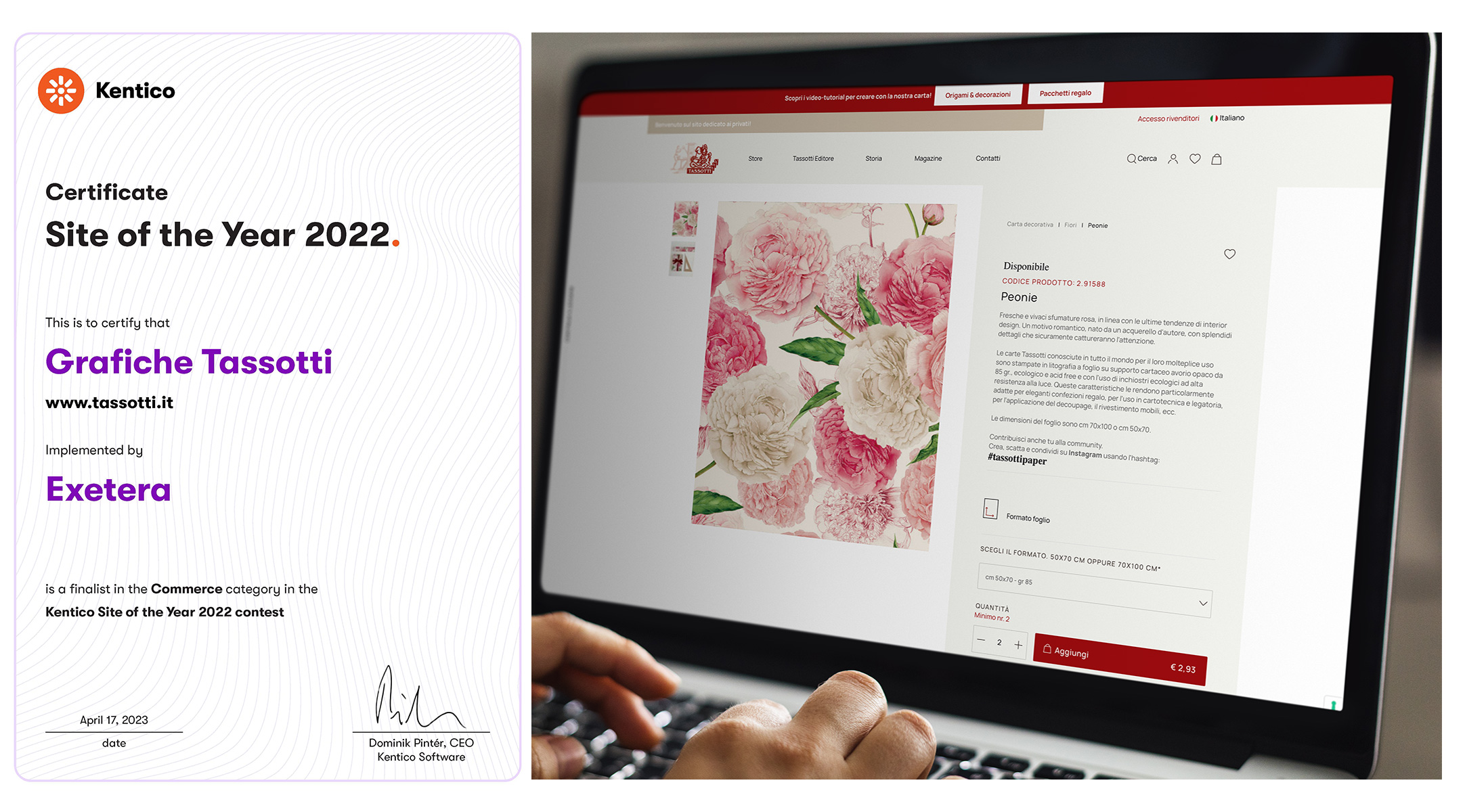 Tassotti's e-commerce gets a makeover and is listed as 'Site of the Year 2022' by Kentico. Optimised user experience, customisation of the purchasing process for each user and automated workflow are the winning features.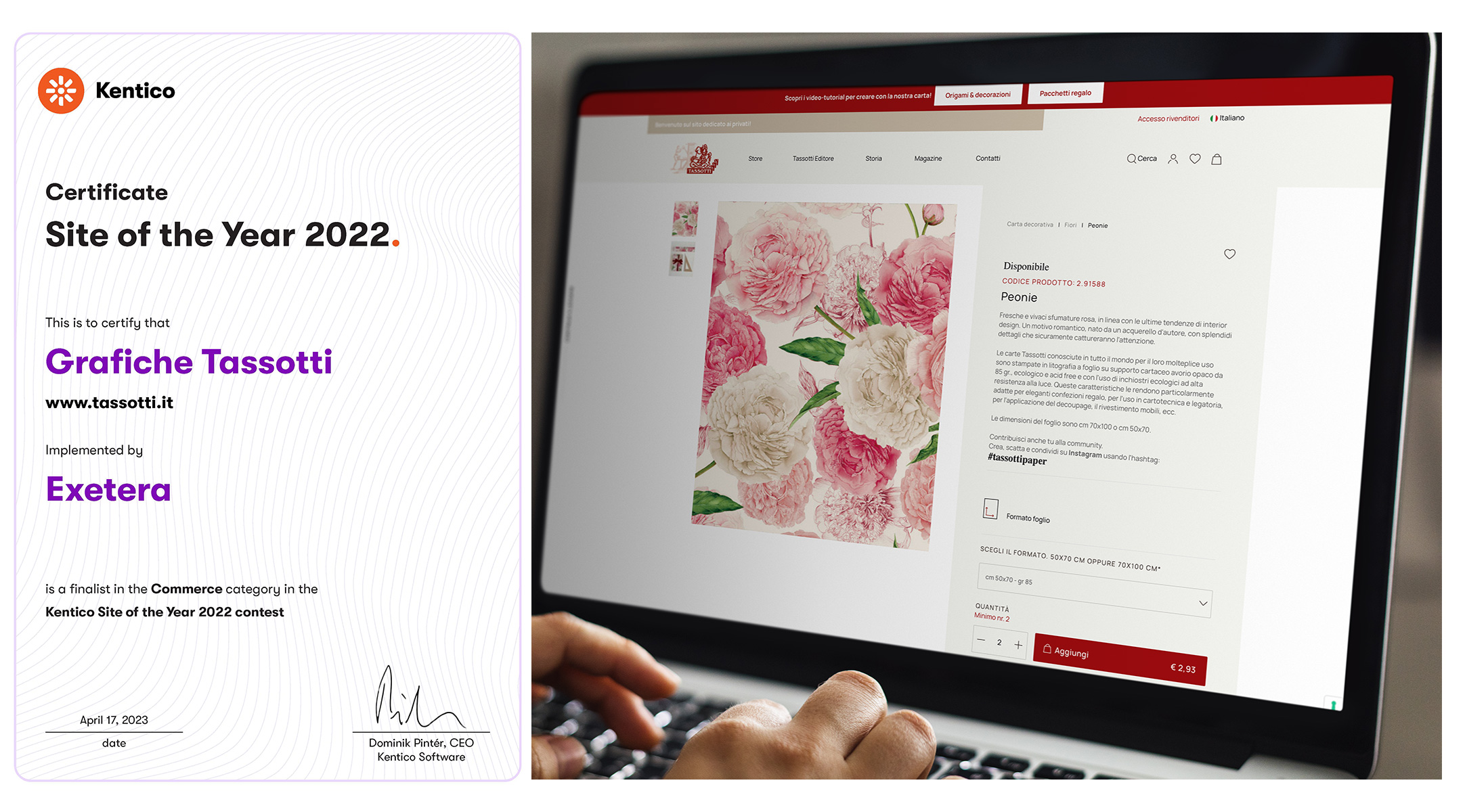 An eternal material, rich in history, that for this very reason never goes out of fashion: quality decorative paper. A company that has its roots in the long tradition of Stamperia Remondini, capable of renewing itself to meet the needs of a constantly evolving market: Grafiche Tassotti.
A unique and original union between the search for emotions and authentic sensations that only paper can convey and the era of technology and devices, of the always-on and always-connected.

To this path of contamination and innovation belong the recognition of Tassotti e-commerce website as 'Site of The Year 2022' in the Commerce category: the highest award for the creation of digital experience projects, awarded by Kentico – one of the leading global brands in the development of next-generation digital experiences.

The new version of Tassotti e-commerce, recently vedelopped by Exetera – Thinking Digital agency, stood out for its excellence in creativity, content modelling and intelligent use of automation and AI technologies.

"An award that fills us with pride because for us, who love paper, reducing the differences between an in-store and online shopping experience was a real challenge," says Nicole Tassotti, Head of Design and Communication. - An extraordinary opportunity for growth, that pushes us to improve every day to be ready on the market with greater competitiveness".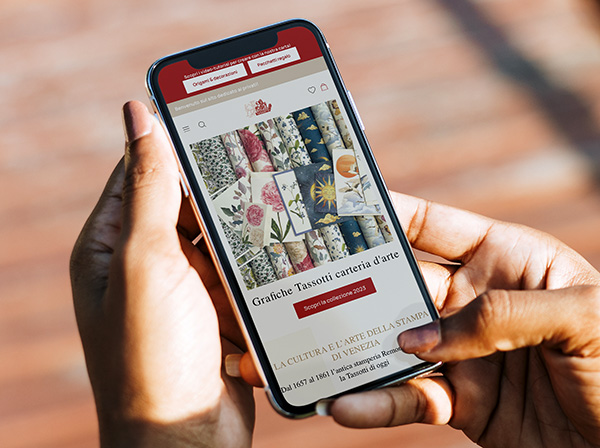 The entire web project has been redesigned with a renewed user interface, consistent with the brand identity. Tassotti e-commerce now presents itself as a useful tool for direct customer relations, integrating all sales channels, easy to use by both B2C and B2B users with a highly customised service (retailers and agents, for example, can manage material orders in total autonomy).

A number of features have also been implemented directly interacting with the internal management system to optimise workflow and reduce order management time and costs. The entire purchasing process, right down to payment methods, is tailored to each individual visitor, who can thus enjoy a customised user experience and have access to constantly updated information on product features and availability.
This is confirmed by several positive feedbacks received from both business customers and end users, in Italy and abroad.
Nouvelles en évidence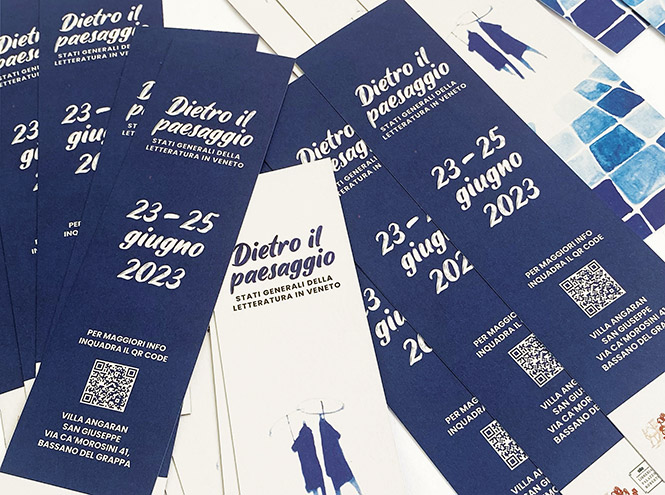 Magazine
Carteria Tassotti supports the initiative @Dietro il paesaggio. Stati generali della letteratura in Veneto@, taking place in Villa Angaran San...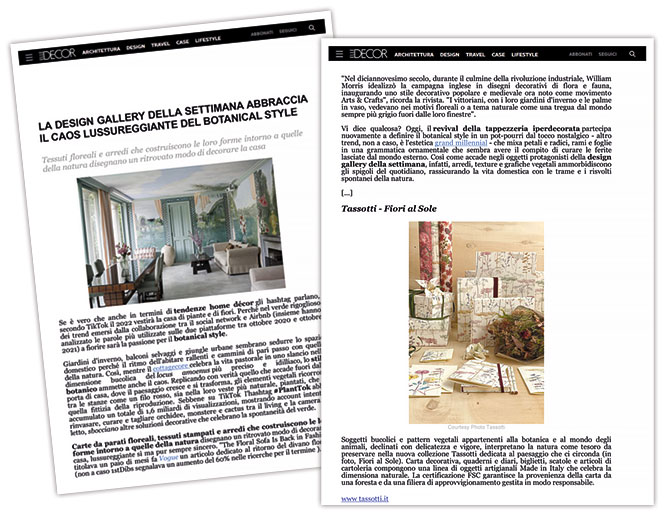 Magazine
La confiance et l@appréciation de notre marque qui découlent d@une présence constante et continue dans les médias sont difficiles à quantifier...