Tassotti Collection 2022
The 2022 collection by Tassotti is strongly characterized by Nature, inexhaustible source of inspiration and a treasure to be preserved.
Among the novelties: 'Foglie di eucalipto' (Eucalyptus leaves), in which the liveliness of green meets the soft shades of purple and the cheerfulness of yellow and red; the refined 'Fiori Misti' (Mixed flowers) and 'Fiori al Sole' (Flowers in the Sun) with watercolor shades that convey warmth, passion, poetry; 'Soffioni' (Dandelions) and 'Fiori di Tarassaco' (Dandelion flowers) that complete the new botanical-inspired subjects, together with the oriental appeal of the 'Fiori di ciliegio' (Cherry blossoms), with their lightness and delicate beauty.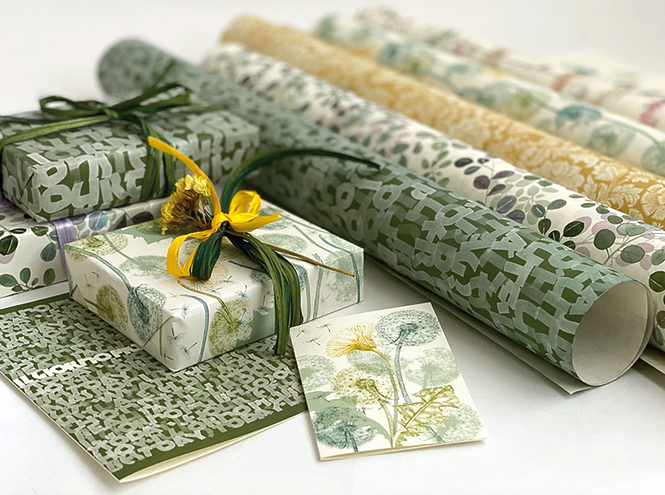 Among the Remondinian motifs the new entries are 'Fiorito di garofano' (Flowery of Carnation) in yellow and turquoise, 'Remondini Fiori e Frutta' (Remondini Flowers and Fruit), 'Foglie a cuore' (Heart leaves) and 'Roselline verdi' (Little green roses) which highlights the refined blue and continue the trend of green, with the addition of a suggestive touch of ochre.
The new offer is completed by lighter and funnier patterns: kittens in funny poses, elephants and turtles... perfect for kids and to create everything you need for a party.