Grafiche Tassotti presents the new texture resulting from the collaboration with Anna Schettin, graphic designer and calligrapher.
"Raising consumer awareness of the positive implications of using paper and recycling it, in order to contribute to a more efficient use of resources and to increasingly emphasize the importance of a circular economy for the future of our Planet". This is the ambitious goal of Grafiche Tassotti - a Bassano-based company that has been operating in the high-end stationery sector since 1957 - which is paying increasing attention to sustainability at every stage of its production process.

Attention that can be clearly seen in the green footprint of the new 2022 catalogue, in which the inspiration drawn from natural elements is evident, declined with delicacy and vigour, always in accordance with the Tassotti style.

The new patterns introduced this year in the already vast range include the contemporary reinterpretation of classic calligraphic inspirations, characters and writings with a deep meaning.

One example is Il giorno più bello? Oggi! (What's The Best Day? Today!)
The new decorative paper pattern is the result of Tassotti's long-standing collaboration with Anna Schettin. To create the original, the graphic designer and calligrapher used a quill (one of the first writing tools of antiquity, still used today by modern calligraphers) made from a river reed, writing on watercolour cotton paper. The pigment, with its characteristic sepia colour, was obtained naturally by dissolving walnut husk powder with water.

Strong and dynamic writing composes the texture of the sentence "Il giorno più bello? Oggi!" (What's The Best Day? Today!) in several languages. Anna Schettin was inspired by the calligraphy of the German master Rudolf Koch, who at the beginning of the 20th century invented the Neuland (literally "new land") typeface with the precise intention of exploring a new way of reproducing typographic characters. A sign that expresses joy, gratitude and a carefree confidence in the present time and the capacity for renewal.

Decorative paper, notebooks and diaries, cards, boxes and stationery make up a collection of exclusive Made in Italy handmade objects, with attention to detail, precious and durable.
But what can you do with paper?

Gift packages, of course, but not only! Cheerful and colourful decorations such as festoons, boats, fish, origami, easy to make thanks to the Tassotti origami kit with 24 sheets already cut in 15 x 15 cm size for special and unique creations.

That's not all. Recognised all over the world for its high quality, Tassotti paper is printed exclusively in sheets with high lightfastness, vegetable-based ink and on an acid-free, opaque, uncoated support. These characteristics make it ideal for covering drawers or books, preventing them from being thrown away. Tassotti paper is completely recyclable, as is the packaging and the film with which it is wrapped, in biodegradable PPL.

Grafiche Tassotti has recently confirmed its partnership with Love Paper, a global campaign to promote the sustainable and prestigious qualities of paper; Tassotti supports and products have also acquired FSC certification, which guarantees that the paper comes from a responsibly managed forest and supply chain. An important turning point, which is part of a continuous process of positive growth of the brand.


Anna Schettin – Biography

Graphic designer and calligrapher for over thirty years, she loves to study historical writing in its various evolutions, interpreting the sign in a unique and personal way, exploiting the versatility of the strokes created with different ways and tools. She enriches her study and passion for letters with experience in typography, engraving and printing, and bookbinding. She has contributed to spreading the art of writing through the activities of the Italian Calligraphy Association, of which she was one of the founders in 1991. She teaches Calligraphy and Lettering at Academies and Schools of Design, including Istituto Design Palladio in Verona and IUSVE in Mestre/Verona. She loves to pass on her love of letters to her students and to continue to grow with them. She educates them in the direct study of sources and in the development of their own style: this sign is UNIQUE and - if sincere - credible.
News in evidence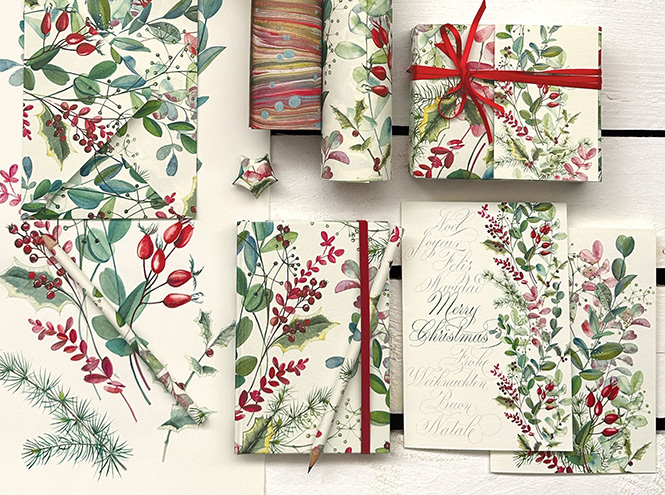 Magazine
Uniqueness. This is the keyword of Tassotti@s Christmas 2023 catalogue, where paper becomes the guardian of emotions.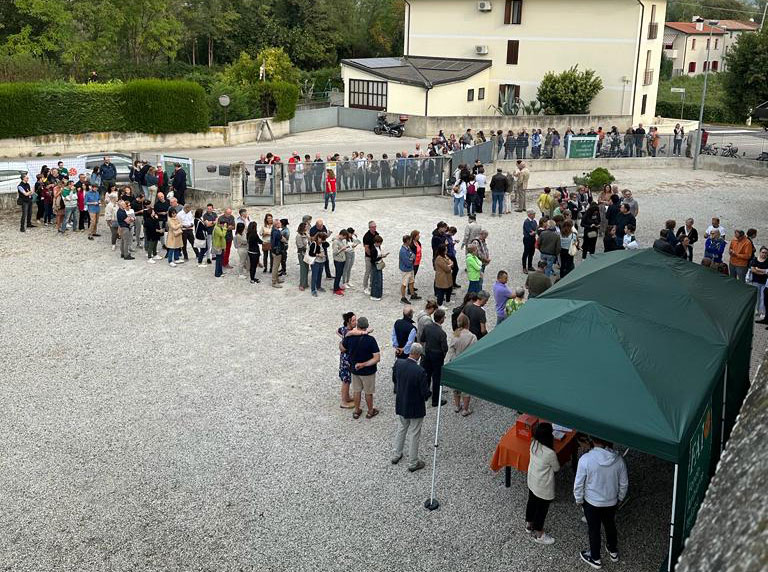 Magazine
Over 4,000 visitors came to Grafiche Tassotti on Sunday, October 15, on the occasion of the FAI Autumn Days (Giornate FAI d@autunno) to experience...